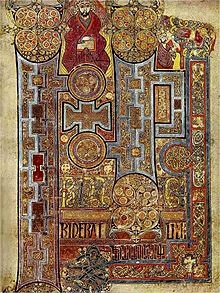 It is upon us. The trip that I have dreamed of making is now reality and we have departed Albuquerque for NJ where we will spend the night with Jo Johnson and Andrew Marshall, our tour manager and driver for the journey before heading for Ireland.

After a quiet evening, we got up and prep'd for the overnight flight and the week to come by hitting the first bakery of the tour. Sadie Cakes is inspired by the owner's grandmother. A good way to start this adventure. We managed to tour a little bit of John's past in Princeton before we left, seeing the Hun School where he flew his freak flag high so many years ago. I learn more about him every day.

Arrival Day in Dublin was a blur. Our rooms weren't ready so we left our bags and went sight seeing around for 5 hours.. First stop of course was to have a full Irish breakfast! We walked from our digs in Lower Gardiner St. past the Abbey Theatre (where my great aunt worked as an actress 1911-1913) and the Customs House along the River Liffey where we took in the beautiful and moving Famine Memorial.

Following the guidance of our friend Sheenagh Gillen we moved on to the Book of Kells, and much of the area around Trinity College. Crossed the Liffey several times on a variety of bridges including Ha'Penny Brigde. We also visited the historic post office on O'Connell Street where the Easter Uprising took place. The history there still aches in my bones.

Fatigue took over. Didn't get too painful until about 2 pm when no one could stay awake any more so we sat on the balcony of Bewley's on Grafton St trying to convince each other to stay upright. Several musicians were entertaining the crowds. Arrived back at Anchor Guest House at around 3:30 for a nap and regroup. Feeling sort of achy and out of sorts. As much as Dublin is beautiful and historical, there are more American, European and Middle Eastern voices than Irish. Ate Fish and Chips at the historical Gogarty's Pub in Temple Bar. Food was great, as was the music sung by Irish musicians using really interesting techniques for accompanying themselves. While the restaurant seems to be run by Pakistanis, it is still loaded with folks loving the music and the Guinness. (John and I had soda... ;-)

We sang along to some great trad songs and then toddled off to bed. The rooms at the back of the Anchor Guest House are really great. Very quiet. Highly recommend. zzzzzzzzzzzzzzzzzzzzzzzzzzzzzzzzzzzzzzzzzzzzzzzzzzzzzzzzzzzzzz at last.