Welcome! Glad you're here.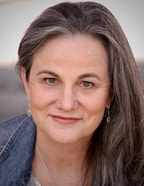 I had a great summer playing the Earl of Kent in
Saratoga Shakespeare Company
's offering of KING LEAR.
The Fall was busy! I returned to
United Solo Theatre
Festival in NYC with
The Bark & The Tree
for an encore performance celebrating the festival's 10th anniversary.
The tour of the musical
Mother Jones In Heaven
by Si Kahn was fantastic. One highlight was performing for striking UAW workers in Lansing, MI the day their strike ended! Another was a hearing the many stories from the audiences about their experiences. So rewarding.
​"...that 'thing'... that magic that captures
the audience's full attention–
Vivian has it. In spades."
​Blair Erickson -
Director The Banshee Chapter