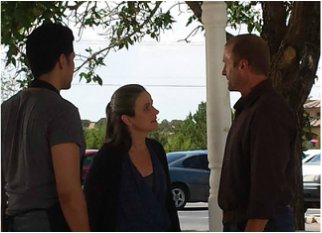 ​
​Creative Expression is my passion.
Whether Acting, playing music, writing,
or mentoring others to act, play music,
write and perform their own material,
creative expression is my soul's work.
---
---
Writing & Performance

Acting is an unpredictable and competitive business. Writing and performing my own material on stage and in film keeps me engaged and fulfilled!

Art of the Song &
​The Standing O' Project

For the past 14 years I have been interviewing musical artists with my husband John Dillon, for our radio program heard nationwide on public radio network

Coaching & Mentoring

Teaching, Mentoring and Coaching is a deep practice for me, one that helps me stay current with the needs of performers and the industry.